An England-wide survey of over 5,000 adults found that 80% of people aged over 18 have made the decision to change their lifestyle in 2021.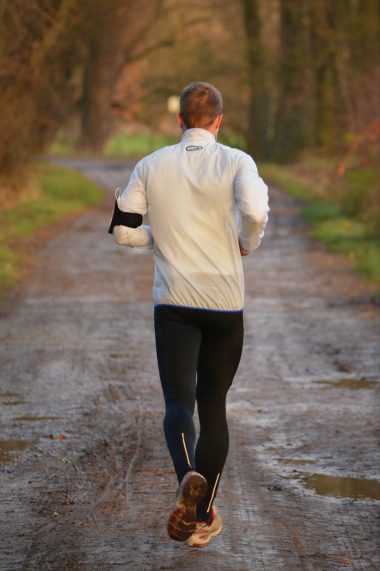 The survey showed eight in ten adults aged over 18 have decided to modify their lifestyle in 2021, with seven in ten adults saying that they are motivated to make healthier lifestyle changes due to coronavirus (COVID-19).
Compared to last year, almost half of the population (43%) feel more motivated to make changes to their life in January. Around six million adults aged 40 to 60 plan to:
eat more healthily (40%)
lose weight (39%)
exercise more (41%)
Evidence shows that being obese significantly increases your chance of being admitted to intensive care with COVID-19 compared to those with a healthy body mass index (BMI).
In addition, four in ten (43%) regular smokers plan to make a quit attempt in 2021 and nearly half of those who increased their alcohol intake during the second lockdown (45%) intend to reduce their alcohol intake this year.
To support the public in making these changes, Public Health England (PHE) has launched its latest 'Better Health new year' campaign to encourage the nation to work towards a healthier lifestyle – whether it's losing weight, getting more active, looking after mental wellbeing, or quitting smoking.
The campaign offers support through a variety of tools and apps, including the updated NHS 12 Week Weight Loss app. This comes as currently 28% of adults in England are living with obesity and 36% are overweight.
The survey revealed that 2020 and the impact of the pandemic saw people's behaviours change, including:
One-third of people reported snacking on unhealthy food and drinks at least once a day (35%) – up from 26% this time last year. This is reflected in recent sales data that showed an increase of around 15% in sales of take home snack foods, including confectionery and biscuits.
One-third said they were exercising less (30%) in the latter half of the year.
29% of smokers agreed they smoked more since the second national lockdown, attributing the change to being worried about their physical and mental health (42%) and having money worries (41%).
23% of drinkers (at least one unit a week) claimed that their alcohol intake has increased since the second lockdown – this is reflected in a 28% increase in take home alcohol sales compared to the previous year.
Dr Alison Tedstone, Chief Nutritionist at PHE said: "The past year has been immensely challenging and being stuck at home much more this year, understandably, has seen some unhealthy habits creeping up on us all. But our survey shows the vast majority of us want to do something positive this year to improve our health and now is a good time for a reset, whether it be eating more healthily, being a healthier weight, getting more active, stopping smoking or doing more to look after our mental health.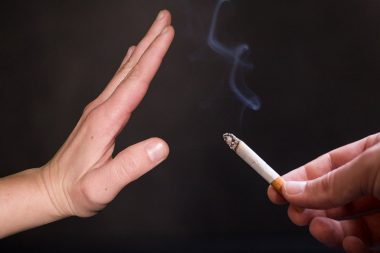 "All these are changes that will help us feel better about ourselves – just search 'NHS Better Health' for our free tools and advice."
The Better Health campaign provides a wide range of free NHS tools and advice to support healthier habits, including suggestions on how to increase physical activity, make healthier food choices, lose weight, improve mental health and quit smoking.
This year, Better Health is also working in partnership with a number of weight management and physical activity partners, who are providing both free and exclusive discounted offers.
Visit nhs.uk/better-health for free tools and support to help you make healthy changes.