For some magical experiences that take a spine-tingling turn for the spooky season here are some spooktacular Halloween events not to be missed at Stratford upon Avon's Most Magical Attraction and Spellbinding Emporium…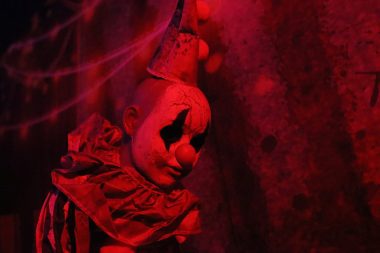 Twisted Circus – Family Friendly Edition
Open now from 10.30am
Roll up, Roll up! Welcome to the most Twisted Circus in Town! As you enter the Corpse Brothers' circus you can expect to find all your favourite circus characters but with a distinctly creepy twist ready for Halloween.
Part circus, part funfair part carnival (or should that be carn-evil!) you can immerse yourself in a different world long forgotten. There will be at least one performer in the attraction on Saturdays and throughout half term but these performers are there to entertain and not to scare you! The family friendly edition of Twisted Circus is not a scare attraction but atmospheric sound and lighting effects will be used.Suitable for children over 6 and strictly no admittance to anyone younger…some things are simply not suitable for little ones. Anyone caught misbehaving will be sold to the circus – For Eternity!
---
---
The experience lasts approximately 45 minutes
Small groups and timed entry
Tickets £8 or £9 when a performer is present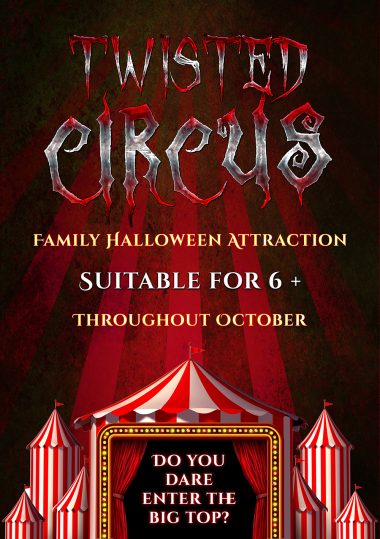 The Library of Eerie Tales
14th October at 7.30 and 9pm
Sylvia Sceptre presents an evening of eerie magic and the macabre. Step into the shadows this summer and experience an evening of unearthly delights. Madame Sceptre's macabre show of magic and mystery will bring a shiver to your spine and a frisson of the absurd to October. Madame Sceptre  immerses audiences in the world of Victorian occultism and witchcraft. Expect magic, mirth and hauntology.
The show is devised and performed by Careena Fenton-Cullen. Careena is researching towards a doctorate in Victorian Spiritualism, Witchcraft and Performance Magic. She has been a performer for many years and is a member of The Magic Circle.
Running time approximately 55 minutes
Suitable for anyone 12+
Twisted Circus – After Dark
Friday 28th October, Saturday 29th October, Sunday 30th October and Halloween from 7pm till late
Do you dare enter the Big Top? Not for those of a nervous disposition as this is a Halloween scare attraction. Sound and lighting effects will be used and there will be actors in the experience and they will be trying to sell you to the circus for eternity!
Expect the unexpected and there is a glass of Prosecco or equivalent soft drink included if you make it out of the Big Top in one piece!
Suitable for over 18s only
Timed Entry and small groups.
The experience lasts about 45 minutes to an hour if you can last that long!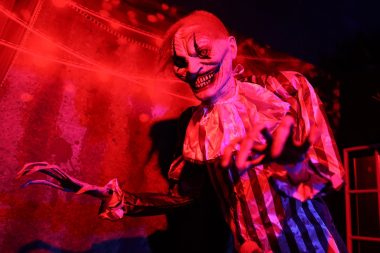 Sam Jenkins, Head of Events, said:
"Halloween is probably our favourite time of the year at Magic Alley and this year we hope you enjoy running off to join the twisted circus with us! Whether you enjoy watching sword swallowing or listening to spooky stories or enjoy being scared in our adult late night event we hope we have something spooktacular that will appeal to everyone!"
Magic Alley is made up of two parts comprising a large retail emporium and a magical attraction. The emporium sells everything from magic spells and steampunk figurines, to incense, candles, puzzles, quirky books, board games and curious gifts.  There are fairies and fairy houses, unicorns and dragons; vintage toys and games and Harry Potter wands.
Instagram @magicalleystratford
Like us on Facebook https://www.facebook.com/magicalleystratford
Follow us on Twitter @SeekTheMagicOrg