Fall down the rabbit hole or Through the Looking Glass and immerse yourself in Wonderland – a new take on Alice In Wonderland with a distinctly steampunk twist.
It is the Queen's diamond jubilee party and someone has stolen the tarts! Can you help solve the crime?
As you move through this redesigned attraction in Stratford you can expect to encounter your favourite characters from the classic story and they may even help you solve the puzzles and riddles which provide clues to the identity of the thief. They may even join you in the forest for a game of croquet!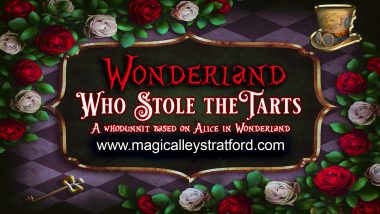 Sam Jenkins, Head of Events, said:
"We wanted to make some considerable changes to the attraction to enable our visitors to experience a brand new event which will hopefully appeal to adults and children alike.

---




---

We are all very fond of Alice in Wonderland at Magic Alley and felt it was time to give a specific twist – and turn our visitors into detectives."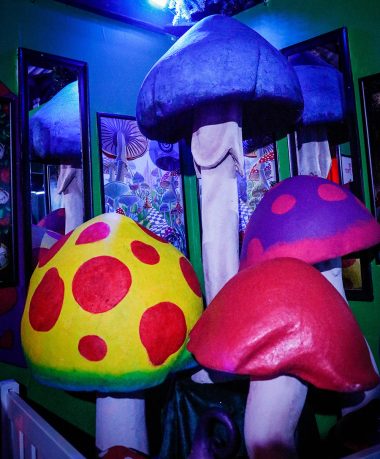 Sam explained that:
"Wonderland involves solving riddles, ciphers and puzzles as you move through all the different themed rooms to help work out who stole the tarts. Throughout the May half term and most days during the summer holidays there will be characters making an appearance to assist our visitors with their quest and we have no doubt that this will make the experience even more magical!"
Owner Derek Ives said
"We are so pleased to be able to welcome everyone to a brand new event and we truly hope we have created something which will immerse our visitors in another world while remaining in the heart of Stratford upon Avon".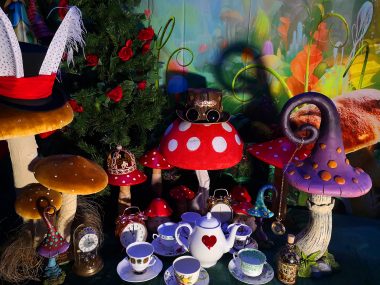 Magic Alley is committed to community safety and as such is still taking bookings on a timed entry basis with small groups. They are fully wheelchair accessible.
The event opened on Saturday 28th May and will run throughout the summer till early September. Tickets vary in price depending on the number of performers but start at £8
The event is recommended for children over 6 but over 4s are welcome but may need considerable adult assistance and everyone who successfully completes the quest will receive a prize and a certificate.
Tickets can be booked in advance at https://magicalleystratford.com/wonderland/ and pre booking is highly recommended for weekends and school holidays.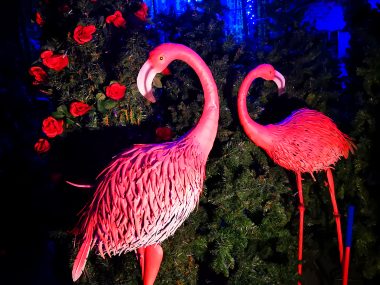 Photo credits: Magic Alley